Eucalyptus Oil
Regular price

Sale price

$8.49
Home Essentials Eucalyptus Oil is a real multi-purpose gem with many medicinal, beauty and household applications.

Commonly used to soothe sore throats, ease coughs, and help with congestion, Eucalyptus Oil also keeps bad breath at bay, promotes healthy teeth and gums, and relieves acne, sore muscles, joint pain, insect bites, burns, fungal infections, sores and wounds.

This hard-working oil doesn't stop there. Its powerful natural properties alleviate headaches, reduce stress, clear brain fog, and promote mental clarity.

Use it as an excellent treatment for dandruff, headlice, or simply to stimulate your scalp.

Finally, Home Essentials Eucalyptus Oil acts as a deterrent for insects and rodents.
Read more
Ingredients
Warnings

IMPORTANT NOTES:

If you have any medical condition, please consult with your health care professional before you use eucalyptus essential oil. There are certain people who should avoid it altogether, including babies, young children under 5 years old, pregnant women and the convalescing or elderly, unless under the guidance of a qualified practitioner. Care must be taken when using with asthmatics, as they may not respond well to these oils.

Eucalyptus is a potent essential oil so must be diluted before using for aromatherapy or topically. Patch test some diluted oil on the inside of your upper arm for 24 hours before use. Eucalyptus oil should also never be ingested.

As eucalyptus essential oil is highly concentrated and potentially flammable, keep out of reach of children and steer away from flames and sparks when using for cleaning purposes. Do not use directly on animals and be aware that cats are particularly sensitive to eucalyptus oil.

Ensure that you always use top quality essential oils. There's a difference between an essential oil and simply an oil, which is basically a perfume. If a label does not clearly state that it is an 'essential oil,' then it is not a pure oil and should not be used as suggested.

For external use only. Flammable liquid and vapour. May cause skin and eye irritation. Keep away from open flames. Wash hands and skin after use. Harmful if swallowed.
KEEP OUT OF REACH OF CHILDREN
Delivery

Delivery Fee: We offer FREE delivery within New Zealand on all orders at $50 NZD and above. For orders under this amount, handling & shipping is just $7.99 for North Island, and $9.99 for South/Outer Island.

Delivery Timeframe: Orders are processed and dispatched twice a week (Tuesday & Thursday), cut-off time is 5pm Monday, 5pm Wednesday.

Please allow couriers 3-5 days for delivery. For rural addresses, please allow for an extra 1-2 days for delivery. Please note that delays in courier times are out of our control. Estimated delivery times are to be used as a guide only. Deliveries take place Monday - Friday.

PO Box Delivery: Unfortunately, we are unable to deliver to post office boxes at this time. A signature is required on delivery for all New Zealand orders.

Delivery Acceptance: All orders will be dispatched on a signature-on-delivery courier. All parcels will be delivered to the provided address and will require a signature on receipt. Providing a work address for delivery is recommended if no one is home during business hours. Due to security issues, the parcel cannot be left unattended. Where no one is home to sign for the parcel, a card will be left detailing the nearest pick up point.

This is subject to the courier or delivery provider's protocol and policy.

Order Tracking & Enquiries: An order confirmation will appear as the final step in your order process. You'll also receive an email confirmation with an order number and a purchase summary. Once your order has been shipped, you'll receive an additional email confirming the shipment. This email will include tracking information (where applicable).

Christmas Delivery Cut-off:
The last parcel dispatch for orders to be delivered before Christmas will be on 21st December 2023. To qualify for this dispatch, please ensure that your orders are placed by 20th December 2023, 11:59 pm (NZST). While we strive to make every effort to deliver your parcels before Christmas, we regret to inform you that we cannot guarantee delivery before the holiday due to potential postal delays during this busy season.

However, we can assure you that all orders placed by the cut-off time on 20th December will be dispatched on 21st December 2023.

New Year Delivery Cut-off:
Orders placed between 21st December 2023 and 8th January 2024 will be dispatched on 9th January 2024. Please take this into consideration when placing orders during this period, as there may be a delay in the dispatch and delivery of your items.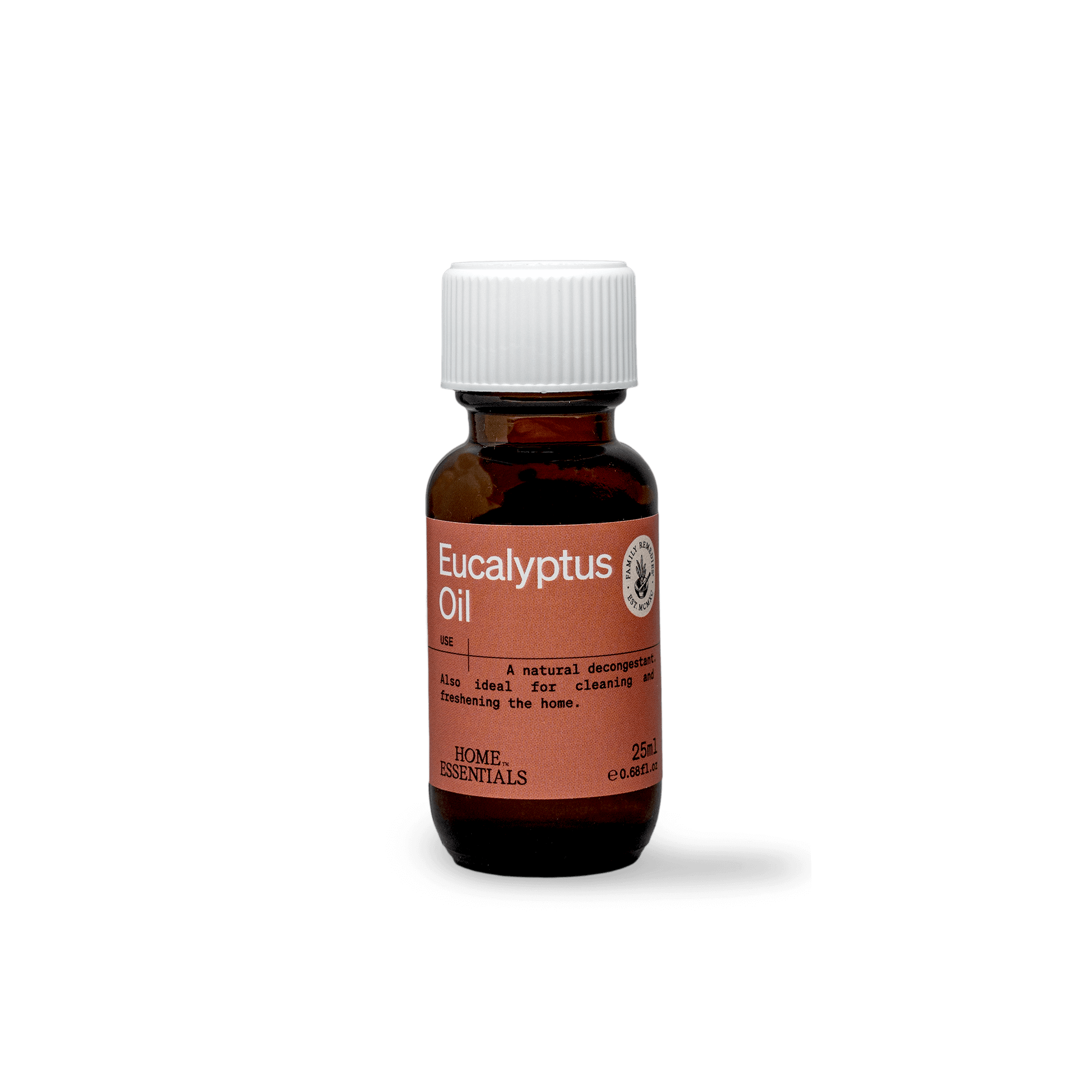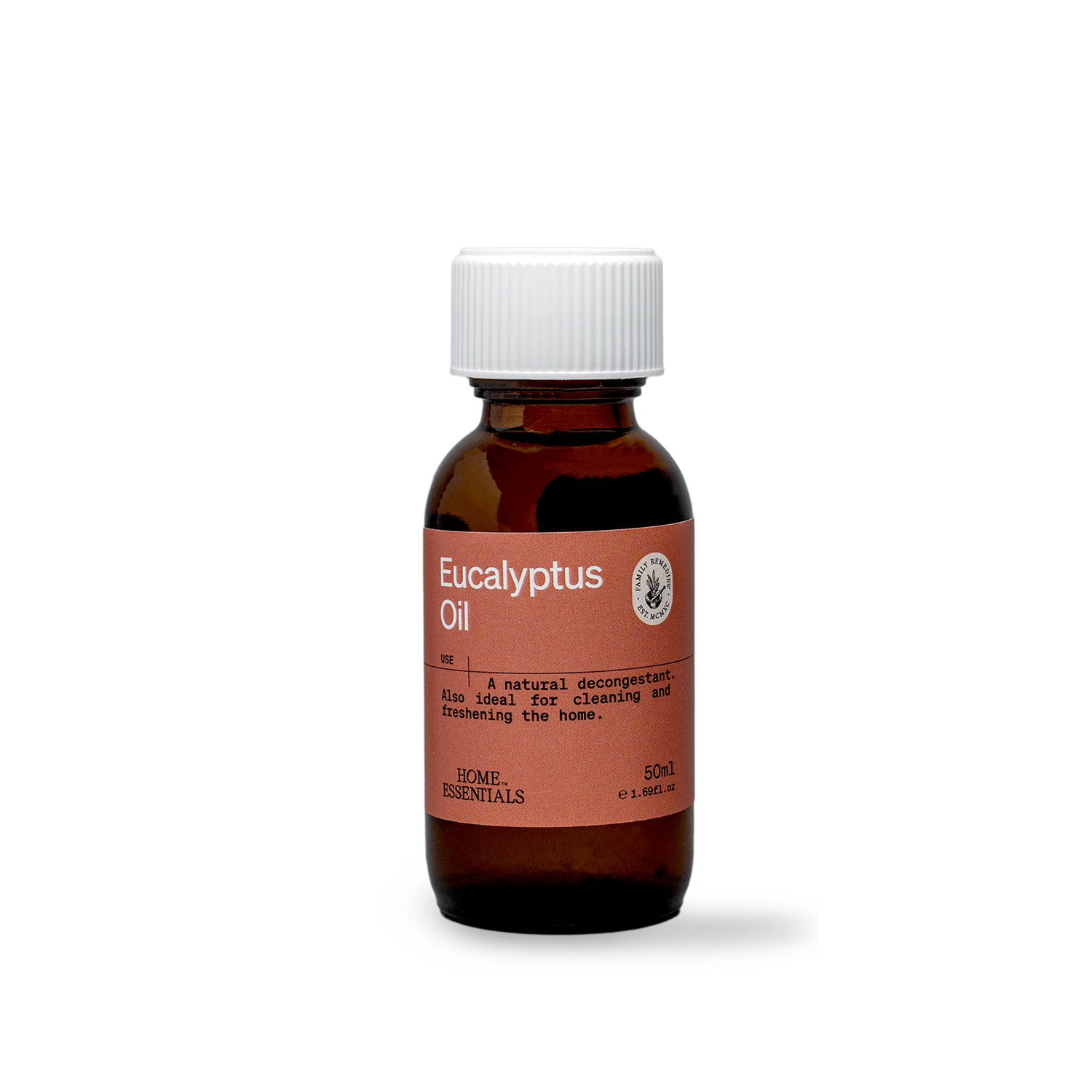 How to use

 

Steam Inhalation
Add 5 ml or 1 tsp to 500 ml of hot water and inhale vapour as required. Or add 10 drops to a hot bath.

Sore Throat, Bad Breath, Healthy Teeth and Gums
Add 1-2 drops to a cup of warm water, gargle and spit out. Do NOT swallow.

Sore Muscles and Joint Pain
Dilute and massage onto the area in a circular motion.

Headache
Dilute and massage into temples.

Sinus Pressure

To make a hot/cold compress, dilute onto 1 hot cloth, and 1 cold cloth, then alternate the cloths on the bridge of the nose.

Stress Relief
Add 5 to 10 drops to your shower. Sprinkle on the shower walls away from the water spray and breathe in the healing vapours.

Brain Fog and Mental Clarity

Add a few drops to an oil burner or diffuser.

Mix 15 drops with 500 ml water and add to a spray bottle. Regularly spritz into the air at work or home.

Antiseptic for Sores and Wounds
Combine 10 drops with 500 ml water. Use a spray bottle, or dab mixture onto a clean cloth and gently wipe the affected area twice daily.

Insect Bites and Burns
Apply 2-3 drops onto a cotton ball and dab onto the affected area.

Massage Oil
Add 5 drops Eucalyptus Oil to an egg cup of Almond Oil.

Healthy Scalp and Hair

Add 2 drops Eucalyptus Oil to your favourite conditioner.

Mix 4 drops Eucalyptus Oil with 2 tbsp Jojoba Oil. Massage into scalp and leave for 20 minutes before rinsing.

Nasal Balm
Add 2 drops Eucalyptus Oil and 2 drops Clove Oil to 2 tbsp Petroleum Jelly. Apply a dab under nose and rub a small amount into chest. Avoid application near eyes.

Sunburn
Mix together 2-4 drops Eucalyptus Oil, 1 tsp pure Aloe Vera Gel, and 60 ml distilled water in a spray bottle. Spray over skin.

Dandruff and Lice
Mix 2-4 drops Eucalyptus Oil with 1-2 tbsp Coconut Oil. Apply to scalp, wait 20 minutes, then rinse thoroughly. For lice, increase the mix to 1⁄2 tsp Eucalyptus Oil with 3 tbsp Coconut Oil and leave in for 30-40 minutes. Be sure to patch test beforehand.

Acne
Add 7 drops tbsp pure Aloe Vera Gel. Mix well and dab onto pimples or apply as a moisturiser.

Fungal Infections
Add a 2-3 drops Eucalyptus Oil to Coconut oil and blend into the affected area.

Insect and Rodent Deterrent

Add 10-20 drops to 30 ml water and spray on and around the required areas.

Dilute for use in an oil burner or diffuser to keep insects out of your home.

Home Cleaning
Add 20 drops to a bucket of hot water.

Cleaning Spray
Gather together 250 ml water, 10 drops Eucalyptus Oil, 10 drops Lavender Oil, and 20 drops Sweet Orange Essential Oil. Pour water into a spray bottle. Blend essential oils in a glass jar to create a base mix. Add 8 drops of this base into the spray bottle with the water. Keep the base mix in a dark-coloured glass bottle in the cupboard and use to make more spray as you need it.

Odour Mix
Mix together 20 drops each of Eucalyptus Oil, Lavender Oil, Citronella Oil and Tea Tree Oil. Add 200 ml water and 100 ml Methylated Spirits. Place mixture into a spray bottle and shake well before use. Do not spray near oil or watercolour artwork or on polished or stained wood.

Wash and Moth-Proof Sheets and Blankets
Mix together 2 tbsp Eucalyptus Oil, 300 ml Methylated Spirits and 225 g Soap Flakes in a screw- top jar until soap flakes are dissolved. Add 1 tbsp of mixture to every 4.5 l water and soak sheets and blankets until clean. Do not rinse as the Eucalyptus Oil will replace the oil in the wool. Dry outside and store cleaning mixture in a cool place.

Sticky Substances on Dog Fur
Add 2-3 drops Eucalyptus Oil to an egg cup of Almond or Olive Oil, then massage into your dog's fur. Take care to avoid its eyes and nose. Leave for 1 hour, making sure dog doesn't lick the area, then shampoo out thoroughly. Do not use on cats.